Date: 2014-04-14
Dear customers,
If the total of your order on our e-shop is more than 49.99BGN, you receive a PRESENT - PROTECTOR FOR WASHING bras and underwear in the washing machine.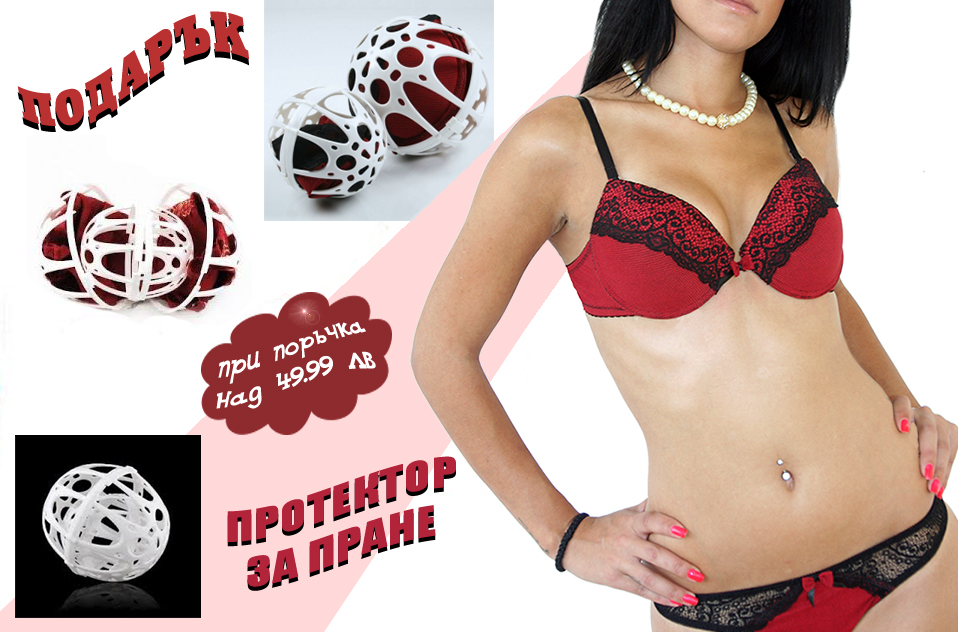 The protector is made of thick and smooth round plastic and features two different size balls.The round plastic balls can be used together placed in one another for avoiding squeezing and folding of the bra, or separately - for washing of lingerie.
Using this protector is the best way to maintain the perfect shape of your bra or lingerie.