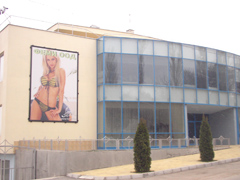 Femi Ltd was established in 1997 in city of Gorna Oryahovitsa and more over than 18 years, manufacture underwear and swimming suits, which articles bear to the customers comfort and high spirit.
Female items are with Lizabel® brand, and the male one are with MAXLY® brand.
Female underwear with Lizabel® brand we present in two main lines:
classical line - items

with classical patterns, produced with cotton and fine cotton both with an elastic threads;

luxury line - includes items with lace, an elastic fine mesh and microfiber in combination with accessories.
Male underwear with MAXLY® brand we produce in:
classical line - items with classical patterns, produced in cotton, fine cotton or items with color threads for decoration, piping and prints;

extravagant line - includes items produced in microfiber with different prints, stripes, an interesting designers decisions and an elastic mesh.
LOOKME® is our third brand and this brand is a sign for a sexy male lingerie and includes an especially developed items with an innovatory and an unique vision. Main market for this brand is a West Europe.
GoFit® is our new brand - sports series for men and women. For athletes active in parks and gyms unique models of wedges, bustiers, tank tops, shorts and accessories.
Each year our designers` team develops a new series swimming suits in an actual for the season colors, prints, accessories and style.
Women could choose swimming suits with Lizabel® brand between:
classical line - classical patterns, colors and fashion decisions;

sport line - an youthful sport style, color combinations, piping, frizz, and prints;

elegant line - includes items with an extravagant vision in combination with different prints, an elastic mesh and accessories.
Swimming suits for men MAXLY® we present in two main lines:
Classic line -

includes items in plain color fabric in combination with piping, yokes and prints;

Sport line - models in color compositions, asymmetrical yokes and prints.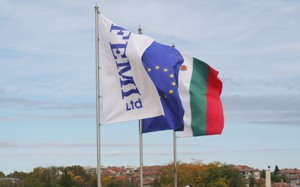 For an each item, we use quality fabrics imported from Italy and an European subsidiary materials. Our main purpose is to reach professional customer service, an excellent prices and prompt deliveries. Only in that way, You, our customers could use the-best in underwear and swimwear markets. Our tendency is to rise your spirit and to create in you filling that you are desired and an unique with our brands:
Lizabel
®
,
MAXLY
®
and not in a last position
LOOKME®
.